ALWAYS IN STOCK:
Cold drinks vending machines
Snacks vending machines
Food vending machines
Combination vending machines
PURCHASE:
Vending machines from as low as £700
Prices start as low as £400 for our bottle and can vending machines
WARRANTY:
All our machines come with a minimum of 6 months warranty. Most with 12 months warranty
SERVICING:
After sales care and maintenance is avaliable for all our used machines
WHAT ELSE?
We offer small coffee machines, various catering equipment and sundries to ensure that whatever you choose we can help
Machines arrive daily so we can gaurantee we will have something to suit your requirements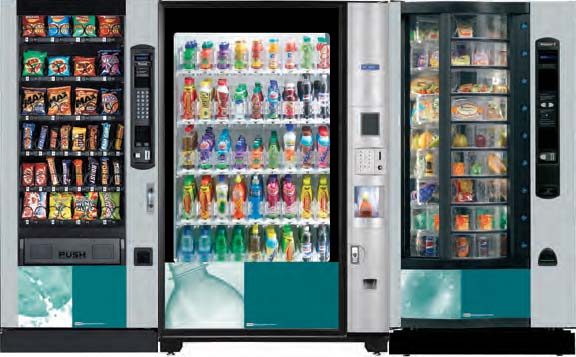 Click Here to view our range of vending machines.
For more information please don't hesitate to Contact Us, our sales team will be happy to assist you with any enquiry.