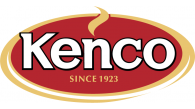 Kenco offers you a unique range of drinks systems, offering a superb range of individually presented drinks to cater to all tastes. From smooth coffees, refreshing teas, rich chocolates and frothy cappuccinos. Our Kenco systems give a wide variety of quality tasting drinks to choose from.
The Kenco systems guarantees to deliver your drink at exactly the right temperature, volume and pressure. There is a range of stylish systems that look great in any office or reception area
The Kenco T disc is a feature that is unique to the Kenco Tassimo brewer. The intelligent barcode reading system ensures that every cup is brewed perfectly and allows you to personalize your drink to make it perfect for every individual taste.
All Kenco drinks will deliver a fresh, coffee shop quality taste, conveniently with no mess and no fuss.

Freshness guaranteed
Kenco capsules are exclusively for the Kenco Singles brewer. Kenco T discs are a unique feature for the Kenco Tassimo brewer. They each provide a freshly brewed, high quality drink each and every time.
Find out more for a free demonstration on any of our Kenco systems or a free trial anywhere in the UK.
Contact Us