Coffee Pod/Cappuccino Maker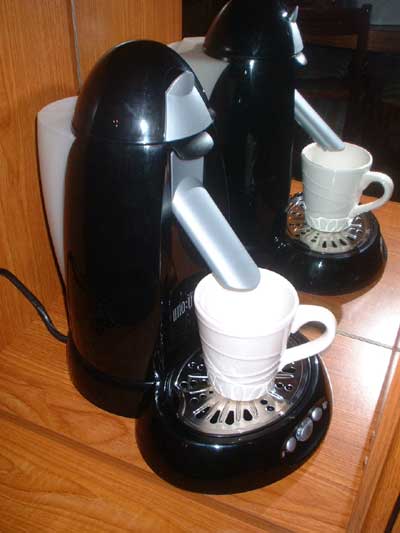 Coffee Pod, is a revolution in brewer technology.
Get the perfect cup of coffee every time.
How ? It's in the formula.
One java pod+H20 = ultimate brew. Not sometimes. All times. Just pop a java pod in and press. In seconds, you'll have a steamy single serving single serving of exquistie coffee or tea.
No residue at the bottom of the pot. Without the hassle of a cleaning, you can change your flavour from cup to cup. The pod system puts the odds of brewing the perfect cup forever in your favour.
Request Info
The Mini Milk Frother
The mini milk frother is perfect compliment to any pod machine of Flavia machine it will allow to produce foaming cappuccinos at the push of a button.
Simply fill the unit up with water and put the suction tube into a milk container when you want a cappuccino, pressing the steam button will cause the milk to be sucked up the tube where it will mix with the steam, produced by the frother and an authentic milk drink will be made.
The mini milk frother is a low cost way to get excellent quality drinks at home or in the office.